Gregor Weeks, Co-Founder/CEO

Gregor is a graduate of the University of Scranton and has completed his J.D. at the University of Maryland School of Law. As CTO, he was the architect of the DirectLaw virtual law firm platform. As CEO Gregor continues Richard Granat's vision of using technology to make legal services more affordable and accessible. Gregor has been with SmartLegalForms, Inc. since its inception in 2000.  Gregor was previously an Intranet Administrator with Planning Systems, Inc. and Technical Assistant at the Office of Naval Research.
Richard S. Granat, Co-Founder/Strategic Advisor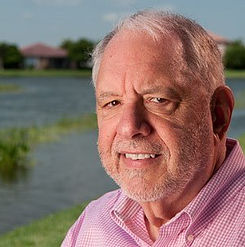 Richard created the first virtual law firm in Maryland in 2003, which was the prototype for the DirectLaw Virtual law firm platform.

A frequent speaker and writer, Richard's articles about elawyering have appeared in Law Practice Today, the New York State Bar Association Journal, the Maryland State Bar Association Journal and other legal industry publications.

Richard was named a "Legal Rebel" by the American Bar Association Journal in 2009. and was awarded the Louis M. Brown Lifetime Achievement Award for Innovation in the Delivery of Legal Services in 2010.
​Richard is a graduate of Columbia University School of Law (J.D.), the University of Pennsylvania (M.S. in Organizational Development) and Lehigh University (B.A.).
Lynette Mahaney, Director, Customer Support Team

Lynette has over 15 years experience with SmartLegalForms in managing customer support systems for the company's large network of legal form web sites. Lynette is a graduate of the University of Maryland, has extensive paralegal experience and was previously employed with Kubovcik & Kubovcik, a Washington DC law firm specializing in patent and trademark law.